8 Ways to Celebrate IWD19 With Women
We love our women here at Demur and we try and make sure we celebrate them at every given moment. Following the worldwide International Women's Day celebrations, we give you 8 ventures founded by women that you can enjoy as you celebrate IWD19.
Get your dream business off the ground by engaging the services of a personal mentor/ coach from Thrive Partners. Founded by Pam Bateson, an executive coach and lean consultant, Thrive Partners is on a mission to give more people access to high-quality conversations, which generate insight for individuals, organisations and society. Thrive is an on demand coaching mentoring platform that caters for individuals as well as big corporate brands such as PepsiCo.  
Getting your nails done is one of those self-indulgent sessions that most women enjoy. Sharmadean understands that and knew just exactly how to make that experience that bit more pleasurable.  WAH Soho is a nail salon that offers an experience like no other. Spread over two floors, the salon is kitted out with nail bars that comes with charging ports, wireless headphones, Tv screens and a cocktail bar. WAH also hosts events aimed at empowering and uplifting women like their Lip Sync 4 Sisterhood night that they are hosting on Friday 8th March. It's a great place to be, if we do say so ourselves.
Huckle Tree – Gabriela Hersham
When you have a business that you are just getting off the ground, the goal initially is to cut down on overheads and that might mean having to work from your bedroom to start off with. However, working from home isn't always ideal with so many distractions around you. Leaving an acting career behind Gabriela Hersham started up Huckletree, one of London's original co-working spaces.  Recently Huckletree opened its third London space in White City to bring the tech revolution to West London. However, this space is a little different to previous Huckletree homes. The White City Hucktree space has a Kids Studio which means you can bring your kids to work with you.
Moose X Training – Manya Klempner
Now that we are past the new year, new me phase, we are now contemplating do I go gym today or do I just have another cheat day. Let's face it sometimes you really do want to hit the gym but life just gets in the way. This is how Manya felt when she was working in the City as a banker, she wanted to workout but just couldn't find the time. So Manya teamed up with her personal trainer and together they come up with Moose X Training. With Moose you can have personal trainers come to meet you at the park, at work and even at home. So what's your excuse now?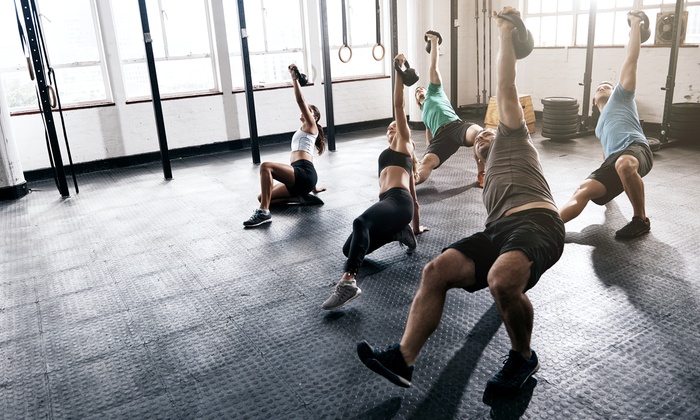 The art world is evolving just like many other things in our world. There are more opportunities for artists to get their work out there and for other people to discover and promote new artists. Emma Moir owns and runs Box Galleries, a contemporary art gallery in Chelsea, London. To celebrate IWD19 take yourself down to Box Galleries in Chelsea to check out their latest exhibition Starstruck featuring the works of world-renowned Photographer Terry O'Neill showcasing 6 decades worth of work form his career.
We know how hard it is to save up for that dream holiday and then when you think you have finally saved up enough to buy your plane ticket, the prices have gone up and so you miss out on your dream holiday for another year. Chicago based Airfordable is the brain child of Ama Marfo who came up with this solution for travellers to pay for their flights in instalments.  All you have to do is find a plane ticket to your desired destination and upload it to Airfordable. Airfordable will then present you with a payment plan. You will then pay a deposit for the flight and then regular payments can be made on the balance through the date of departure, either in monthly or bi-weekly payments. Once the ticket is paid off, you will then be sent your e-ticket.
Girl Gang Cyphers – Naysap & Shayna T
Girl Gang Cyphers is a platform that combines female artists, poets, singers, songwriters and other creatives to come together and showcase their talents. There is no competition involved in this group but rather enrichment, encouragement and support from other women. For IWD19 Naysap teamed up with Uber to highlight the lack of blue plaques celebrating women in the music industry. The app will alerts riders on their trip when they pass one of the blue plaques or any of the key 'celebratory' destinations Uber have manually added into the map. So look out for it on IWD19.
YOU – THE MOST IMPORTANT ONE
Take out some time to sit down and reflect on how much of a wonderful woman you are.